PROEL TSI
is pleased to present you a special discount opportunity, part of 40th Anniversary of Proel brand foundation celebrating campaign.
Indeed, Proel TSI had planned a series of events and promotional sales, from November 2017 till October 2018, to proudly celebrate with you this important goal that confirms the quality and value of our products and services.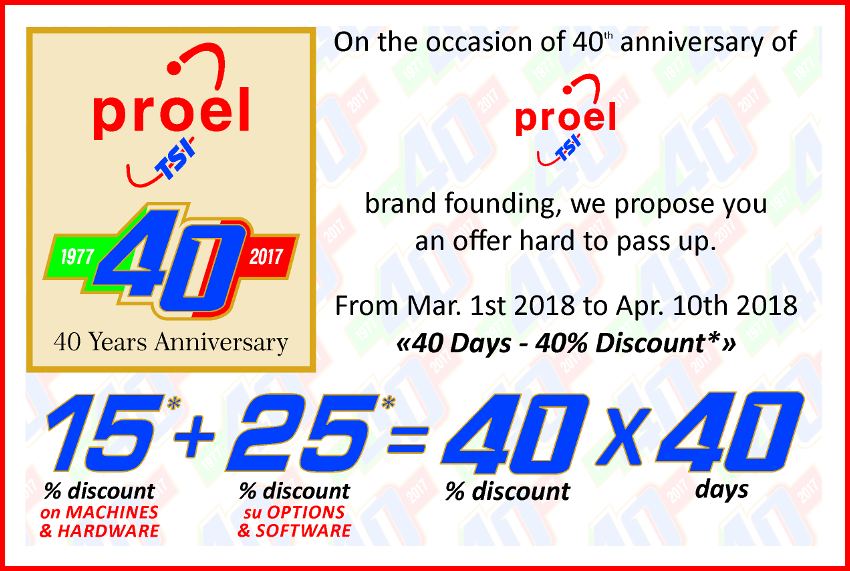 Do not miss this incredible promotion that will give you the opportunity, for a limited time of 40 days, to purchase our laser systems with a special discount of 15% on the hardware and 25% on machine options and software.
Contact our sales department without any hesitation to know more details about this special offer or just to receive a detailed offer without obligations.
Contact our sales team at email address sales@proeltsi.com, mentioning the code «PROMO40x40»